Hi, welcome to Merlin Wiki! Thanks for your edit to the Morgana page.
Please leave a message on my talk page if I can help with anything! -- Sophielou21 (Talk) 11:23, October 15, 2010
STOP CENSORSHIP - be heard before it's too late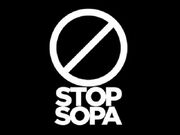 I'm not just auto-spamming crap on profiles (this is manual), I'm raising awareness of a threat that may prevail if we don't let ourselves be heard! Sign the petition and let the senators know this ridiculous bill must not be passed. The Internet as we know it will be crumbled. Content providers will get too much control, and our freedom, privacy, security and rights will vanish! This is all around the net now. A trending topic. Wikipedia and many other big tech companies are protesting. Join us all if you want the Internet to stay the way it is!
I don't believe future events should be included on pages. It is possible that something might thwart Merlin becoming one of the Court of Camelot, and with the flow of the show, they don't really specify these detailed events. Besides I am not the only one who depises this sort of stuff. Before The Sword in the Stone: Part Two, someone was adding Gwen to be the future husband of Arthur and Elyan the future brother-in-law, and people went crazy! I think we should remove this for the time being, because one day Merlin might be in the court, but for now I and others disagree. Gwaine-looks-like-cenred 07:59, February 10, 2012 (UTC)
Community content is available under
CC-BY-SA
unless otherwise noted.