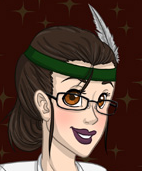 Merry meet, fellow fans of Merlin! I go by Sybil. I am 26 years of age and have a BA in Theater and Creative Writing. I work as a freelance artist, actor, and writer. Due to a genetic condition called Spinal Muscular Atrophy (SMA), I use a wheelchair and have since I was two years of age. I would change nothing about my disabilty, as it had a substantial role in shaping me into the person I am today! Also, I spent most of my life studying my religion and the practice of what some refer to as magic. In school, I double-majored in Theater and English, with an Emphasis in Creative Writing. My focuses were on playwriting and screen-writing, as well acting and costume-design. My interests are varied, as you can most likely tell. One of my favorite courses in school was dedicated exclusively to Arthurian Legends, in which I thoroughly read, studied, and analyzed both the original written legends of Arthur and many modern takes on those same tales.
Current Favorite Gif Set (click to see animation)
(animated gifs from [2] )

Current Favorite Fanvid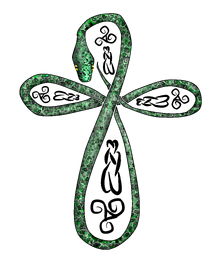 Things I Like (in no particular order)
TV Shows

Merlin (duh!)
Sherlock
Being Human (UK)
Being Human (US)
Doctor Who
Misfits
Skins
Criminal Minds
Castle
Body of Proof
Touch
Awake
Supernatural
Ghost Adventures
The Haunted Collector
Ghosts Hunters: TAPS
Taboo
Glee
Charmed
Buffy: the Vampire Slayer
Angel
I'm sure there are more, I just can't think of them at the moment...

Movies

Donnie Darko
Monty Python and the Holy Grail
The Princess Bride
Beauty and the Beast
The Sword in the Stone
Quest for Camelot (a kickbutt girl and an awesome blind guy team up with a two-headed dragon to save Camelot - I doubt this could be more epic!!!)
Ever After
Merlin (the 1998 TV movie-miniseries)
Excalibur (1981)
Brothers Grimm
Life as a House
Wristcutters: A Love Story
The Butterfly Effect
Pride & Prejudice
Memoirs of a Geisha
V for Vendetta
Tank Girl
again, there are more, I'm sure, but I can't bring myself to think of them as I am editing this at 3:00 AM

Books

the Harry Potter series
Treasure of the Snow
Love & Sk8 (don't laugh, it is my guilty pleasure)
the House of Night series
the Night World series
the Twilight series (yes, obviously, this poorly written fluff is another guilty pleasure)
Great Expectations
The Once and Future King
The Mists of Avalon
once more, more must exist, that at the present moment they escape me

Random Things

colors: Dusty Rose, Obsidian, Sage Green
food: Sushi, Steak, Spagetti, Venison, Elk, Buffalo Burgers, Ostrich, Salmon, Seaweed Salad, Cabbage, Spinach, Artichoke Hearts, Black Olives, Pomegranate, Peaches, Plums, Cheries, Pineapple, Grapes, Strawberries, Rasberries, Cantalope, Tangerines, Oranges, Avacado, Custard Ice Cream, Cheesecake, Mousse, Chocolate-covered Coffee Beans, Peanut Butter, Honey Butter on Toast, Eggs in a Basket (like my mother used to make), Corn Pudding, Mashhed Potatoes, Chicken, Pepper Jelly
hobbies: Writing, Reading, Acting, Costume Design, Singing (even if I am off-key), Dancing Ballet (which I studied for over 15 years), Ghost "Hunting", Deer Hunting (my family hunts for food alone), Memorizing Movie and TV Quotes, Fighting For Equality in the World (mostly on the fronts of gender, sexuality, disability, and nationality)
I love languages! I've studied: English, French, Spanish, Arabic, Italian, and

Latin. I'm fluent in English (my native tongue) and very proficient in Latin (which I use for "spell-work," which my religion, Transcendentalism, refers to as prayer-casting). Also, I know and use certian "magical" alphabets which correlate to the Roman alphabet, which is used in English. I used at least one of these alphabets on this profile page. Can you tell which one(s)? To translate, use the keys below.
If you have any questions, feel free to ask! Consider me an open book. I'd love to get to know you!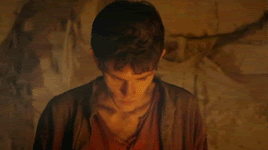 ---------------------------------------------------------
---------------------------------------------------------
---------------------------------------------------------
---
Keys to "magical" alphabets:
Runes from The Quest for Morgana:

Enochian Alphabet:

Alphabet of the Magi:

Theban Alphabet:

Malachim:

Malachum (an alternate version of Malachin):

Daggers:

The Passing the River alphabet:

Celestial (AKA - Angelic) alphabet:

For more information on these alphabets, check out the following links:
More links:
Community content is available under
CC-BY-SA
unless otherwise noted.