Hello!!!
I am Merlin artist. Now, you might be wondering why I chose that for my username. Well, that's because I think that Merlin is the best show in the whole world and I am rather talented at art for my age (excuse the dodgy pictures of them, they are better in real life). . At the moment I have only drawn Merlin and Morgana, but I am now doing all the major series 5 promo pictures too.
My favourite pages
Edit
Other Stuff About Me
Edit
I live in England.
I have a friend who was on Sam and Mark's Big Friday Wind Up on the episode where they interviewed Rupert Young, Angel Coulby and Eoin Macken, my friend won a TV they had as a prize and got given it by all three of them, they also made a surprise sketch of my friend's possesions in Arthur's chambers and Morgana started fiddling with them, then Merlin came when Morgana was gone and made them disappear.

Merlin S4 Angel, Eoin & Rupert @ Big Friday Windup Colin & Katie clip mild spoilers

I am very clever, I got 99% on my most recent mathematics test, and 100% on my physics.
I am a girl. Funnily enough.

Changed a lot of american spelling mistakes (I have nothing against americans, just they spell stuff slightly different to us and sometimes users get confused on how to spell stuff)
Added a bit more humour and liveliness to the wiki (those of you who go on chat will probably know what I'm on about)
Done some snazzy artwork of characters which you can see further down the page
My Youtube Videos
Edit
I made them!!!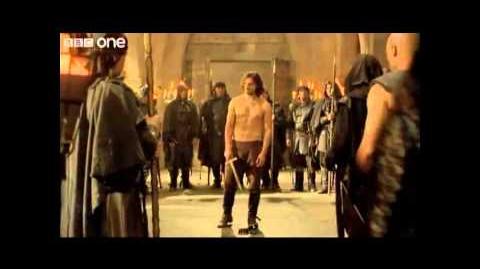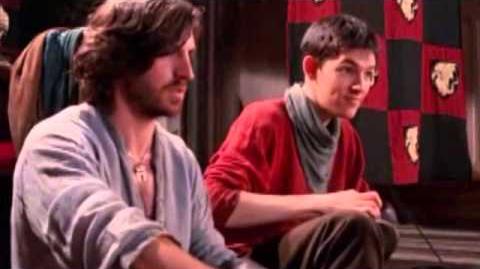 My Merlin Art ...so far..
Edit
They do look better in real life by the way! (it's just my rubbish scanner makes them look odd)
My awards
Edit
Okay, this is just to say thank you for having the time and patience to look at my profile, hope you enjoyed it, see you around!
Community content is available under
CC-BY-SA
unless otherwise noted.