Pendragon is the name of the Royal Family of Camelot. One of the members of the Pendragon family, Uther Pendragon, brought the name to greatness; he conquered Camelot as a young man and was crowned King. He and his immediate family comprise the Royal Family of Camelot. The members are:
Family Gallery
Gorlois + Vivienne   Uther Pendragon + Ygraine de Bois       Tristan de Bois     Agravaine de Bois        
            |                 |       |           | +-----------------+   +-----------------+
            |    |___________|           
            |         |
            |+--------+--------+       +-----------------+                                                                       
        Morgause*    Morgana(illegitimate)      Arthur + Guinevere


Uther Pendragon: King of Camelot; husband of Ygraine; father of Arthur and Morgana.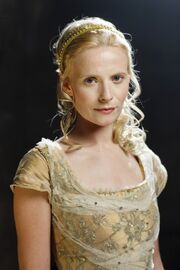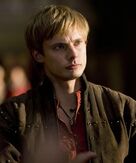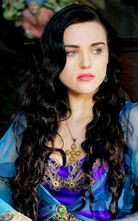 Ygraine Pendragon: Queen of Camelot; wife of Uther; mother of Arthur.
Arthur Pendragon: Crown Prince of Camelot, later King; son of Uther and Ygraine; half-brother of Morgana.
Morgana Pendragon: Princess of Camelot(unacknowledged); daughter of Uther and Viviene; half-sister of Arthur.
Family Moments

Half-sisters, Morgana Pendragon and Morgause.

Mother and Son, Arthur Pendragon and Ygraine Pendragon nee De Bois.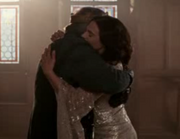 Father and Daughter, Uther Pendragon and Morgana Pendragon.

Uncle and Niece, Agravaine De Bois and Morgana Pendragon.