Lady Helen of Mora was a celebrated singer in the land of Albion.
History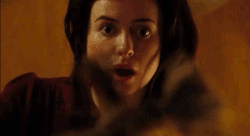 Helen was invited by
King
Uther Pendragon
to sing at a feast in
Camelot
celebrating the twentieth anniversary of his successful banishment of sorcery from the kingdom. Helen's convoy was intercepted by
Mary Collins
, however, who killed Helen using a
Poppet
and used a
glamour
to take on the singer's appearance in order to infiltrate Uther's court (
The Dragon's Call
).