Lady Helen of Mora was a celebrated singer in the land of Albion.
Biography
[
]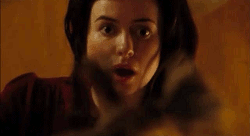 Helen was invited by King Uther Pendragon to sing at a feast in Camelot celebrating the twentieth anniversary of his successful banishment of sorcery from the kingdom. However, Helen's convoy was intercepted by the sorceress Mary Collins, who killed Helen using a Poppet and used a glamour to take on the singer's appearance in order to infiltrate Uther's court (The Dragon's Call). Her attempt to assassinate Arthur Pendragon was stopped by Merlin, who killed her by releasing a chandelier which was hanging above her.
Gallery
[
]
Click "show" to see the gallery.