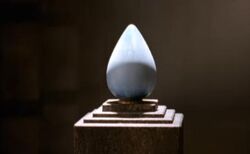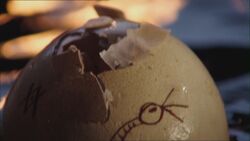 Eggs are a method of reproduction in certain species whereby the offspring develops outside the body.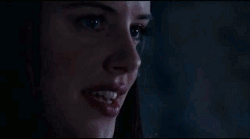 The sorceress
Nimueh
created
an
Afanc
, magically
transporting
it inside an egg to the
water supply
of
Camelot
, where it hatched and caused a
plague
. Eventually, Arthur's manservant,
Merlin
, and the court-physician
Gaius
discovered the Afanc. With the help of
Arthur Pendragon
and
Morgana
,
Merlin
was able to destroy the creature using his own
elemental magic
(
The Mark of Nimueh
).
Dragons hatch from dragon eggs, having been called into the world by a Dragonlord. Following the Great Purge, all but one was destroyed. Merlin and King Arthur Pendragon set out with the Knights of Camelot; with the latter two wishing to destroy it and Merlin (a Dragonlord) wishing to rescue it and return it to Kilgharrah - the last surviving Dragon. Merlin was successful in his goal and the Dragon was born. Merlin named it Aithusa (which means 'light of the sun") and Kilgharrah noted that, as a white Dragon, it was indicative of good times to come for Camelot (Aithusa).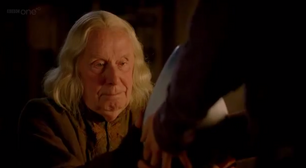 Community content is available under
CC-BY-SA
unless otherwise noted.