Hey Everyone! 
BBC America's Anglo Fan Favourites is back and Colin has progressed to the semifinals against Sam Heughan. 
Colin is slipping behind and with 5 days left to vote he needs your help!!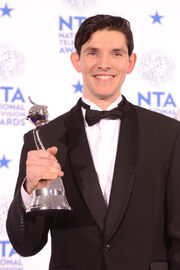 So please follow the link and just keep on voting. Do not stop! :D 
http://www.bbcamerica.com/anglophenia/fan-favorites/men-2014/round-4/match-2/
Be sure to share the message with other Merlinians! 
Let's help Colin secure a worthy victory!!
Lihini :)